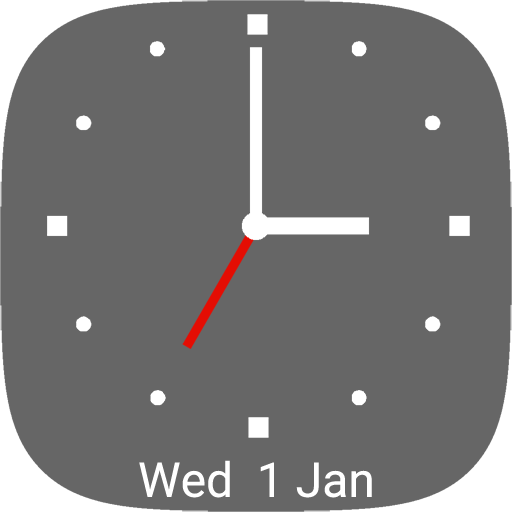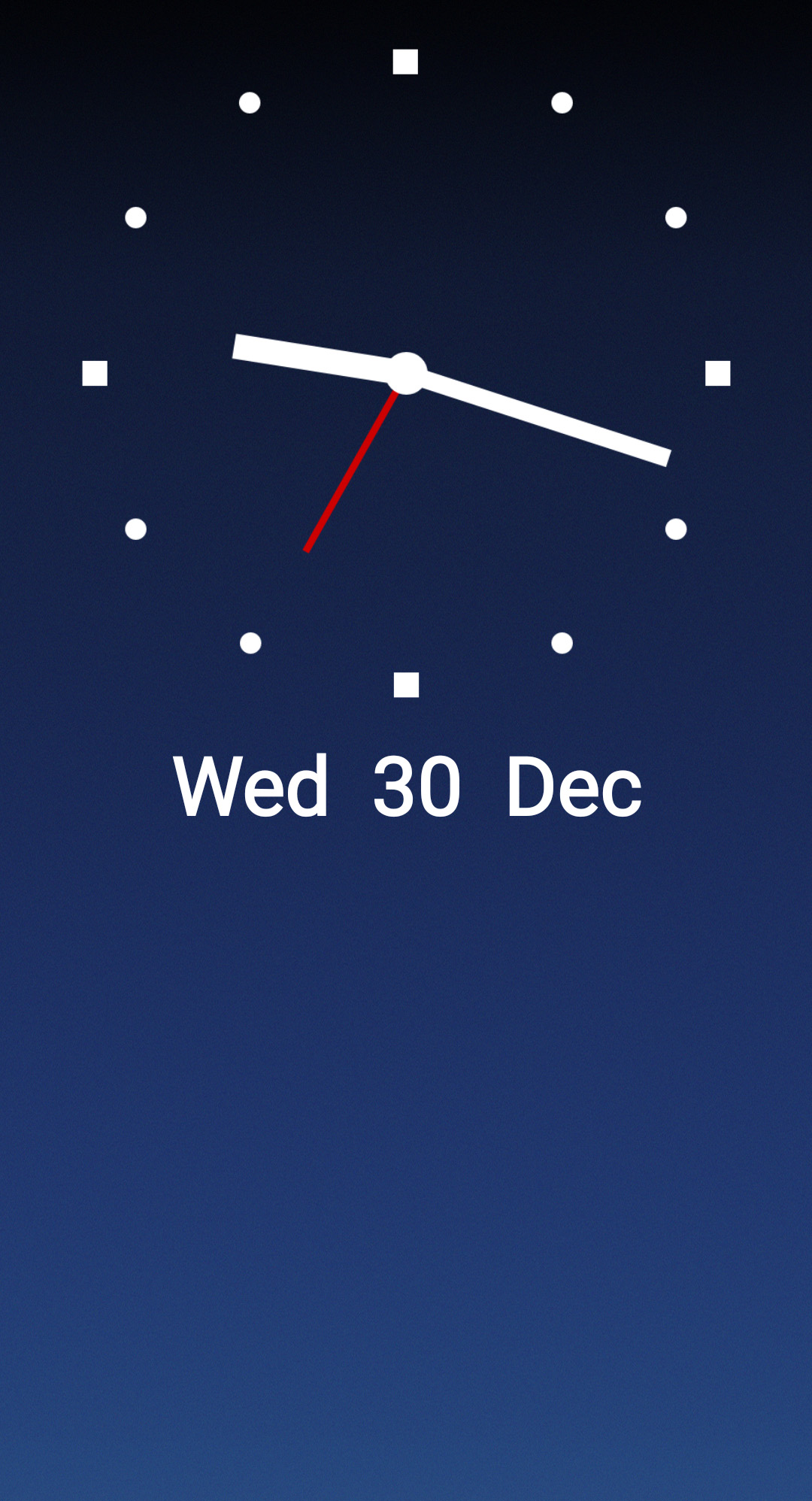 THIS APP HAS PRE-OREO FUNCTIONALITY AND IS THEREFORE NOT AVAILABLE IN GOOGLE PLAY STORE. The app can be downloaded here (manual installation using a file manager).
Version 1.0 (January 2021) for Android 6.0+
Purpose
AlarmClock is a resizable analog clock widget that shows the next alarm.
Description
Unlike most other clock widgets, AlarmClock does not consume battery when the screen is off. After turning on the screen, AlarmClock updates once a minute.
Up to three daily alarms can be set and reminders from the local Android calendar can be used. Alarms can be notified with sound and vibration.
For repeating notification: see
ReAlert
, all-in-1 notification.
AlarmClock will run on Android version 6.0 or later, on smartphone and tablet, and will ask the following permissions:
READ_CALENDAR: to get the upcoming reminder
ACCESSIBILITY_SERVICE: to prevent killing by OS (Pie+)
IGNORE_BATTERY_OPTIMIZATIONS: for a fast start at screen-on
WRITE_EXTERNAL_STORAGE: to play installed notification sounds
Usage
Place the widget and resize as desired. Adjust the dat size in the settings.

Skip next alarm
The alarm hand will turn green, indicating that no alarm will occur. Works once.
Calendar reminders
AlarmClock will read the local Android calendar for reminders. Note: after making changes in the calendar, AlarmClock must update. Turn the screen oof/on or open/close the settings by tapping the date.
Auto update
Using the selected calendar app will trigger an AlarmClock update. Requires Accessibility.
Note: Use a clalender app that immediately updates the local calendar, such as CalenGoo.
Use Home timezone
Set the alarm for reminders without converting to local time.
Alarm 1-3
Each alarm can have a title and can be set for Monday-Friday and/or Saturday-Sunday.
Enable sound
Any installed notification sound can be chosen.
Sound volume
Four sound levels are provided, as well as 'off'.
Enable notification
Notification always uses a silent tone, which may convince Samsung devices to notify.
When disabled, sound and vibration can still be used.
Repeat alarm
Repetition is stopped by clearing a notification or exiting Settings.
Date language
Use standard language code to set, leave empty to remove the date from the widget.
IMPORTANT
Under Android 10+ notifications may get seriously delayed by 'Adaptive Notifications'.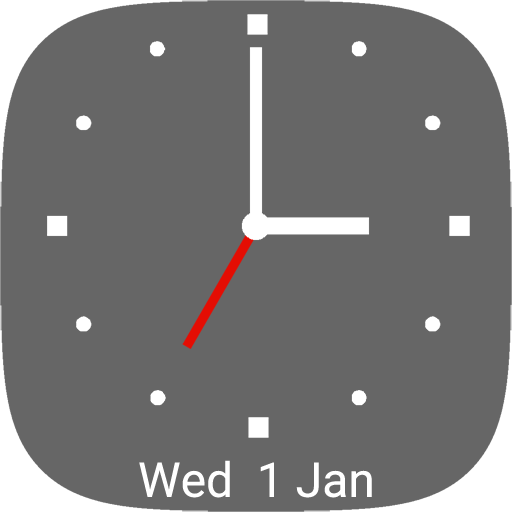 Disclaimer
The AlarmClock app is free for private use. Bryk will accept no liability for any damage resulting from its usage.
Privacy statement
AlarmClock will only ask permissions that are necessary for fulfilling the task indicated in its description.
No data is collected other than necessary for fulfilling this task, and no data is in any way transmitted from/to your device or from/to another application.
©
Bryk
2020-2021
Egbert Boerma
See also: Mailflag, email IMAP IDLE notification service with advanced filtering